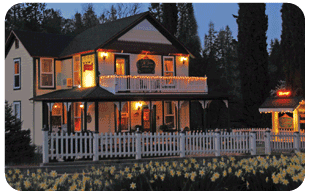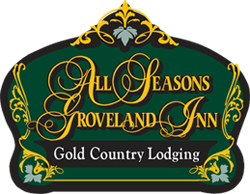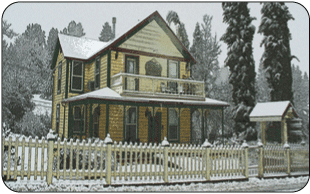 Reservation Requests:


Please provide us with the information relevant to your upcoming visit and we will make a tentative reservation for you.


Rules of the Inn:
Smoking allowed in private balconies and outdoor designated area.


Pets not accepted due to health issues.


Check-in and Check-out Times:
Check-in is 4-6 p.m. Please call to arrange late check-in.

Check-out is 11 a.m. Please notify the front desk if you require a different time to avoid additional charges.


All Rooms Include: Private En Suite Bath, TV, WiFi, Refrigerator, Coffee, Air Conditioning, Hair Dryer, Iron, and Ironing Board. Full Hot Breakfast Included.

Payment Terms/Cancellation Policy:

Your first night will be charged to the credit card on file to hold your reservation. If you cancel anytime within the 7 days before the arrival date or in case of no-show, you will be charged the full reservation fee.




Cancellations before the 7-day period will be charged a $25 processing fee.




Check-in is 4-6 p.m. If you need an earlier or later time notify the front desk at 209-962-0232 and we will do our best to meet your needs.




Check-in between 10 p.m. and 12 a.m. (midnight) are charged a $25 late fee; no check-in past 12 midnight — plan accordingly. Check-out is 11 a.m. To avoid additional room charges notify the front desk regarding extra charges.




Smoking allowed only in outdoor designated smoking areas. Pets not accepted due to health issues except at Townhouse (extra charges and prior approval apply).




Applicable taxes (10%) and energy fees ($4.50 per night) are added to room charges. A $20 resort fee per car is collected by Pine Mountain Lake at the gate ONLY for the vacation rentals.

The exception to this policy is special events and holidays, which require a 14-day cancellation notice to avoid being charged the full room rate.





Just call us we will be happy to take your special requests! We appreciate your business.



The All Seasons Groveland Inn
18656 Main Street
Groveland, California 95321
1-209-962-0232 Tel.
1-209-962-0250 Fax


Your Innkeeper: Ann Schafer
E-Mail: grovelandinn@gmail.com

Visit our spectacular sister resort:
Big Creek Meadow Ranch
Click Here!